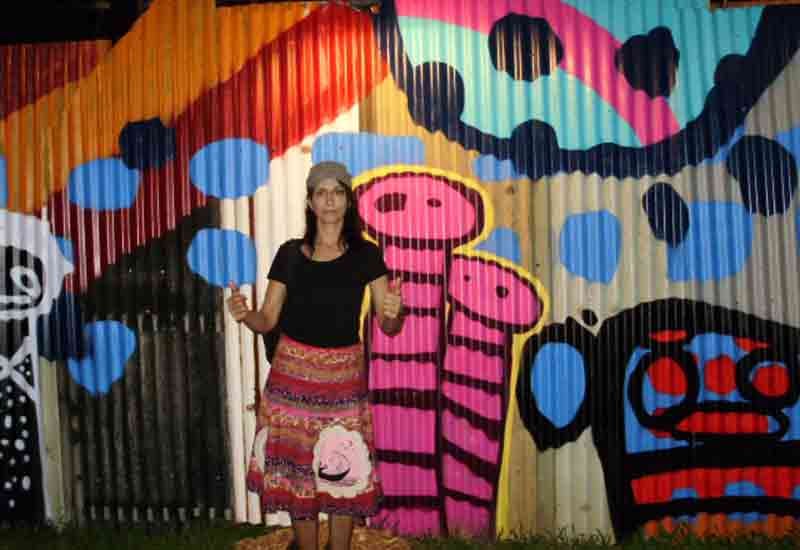 Valerie Kullack
Val expresses her view of the world from images which come from an exploration of memories of life experience, sometimes exploring the subconscious world of dreams, presenting stories from the magic of theatre and circus which dominated her life in Sydney in the 1980s. Val's acting experiences emanate into her work giving her paintings and drawings a sense of mystery and enchantment. Figures are seen waiting in the wings, portraits and figures become centre stage sometimes humorous, others telling a story of despair and vulnerability. Val's work is like a shadow theatre of the romantic.
The majority of Valerie Kullack's work is charcoal, pastel, gouache, cold wax, and collage on paper. Her paintings are oil, cold wax on board, and canvas. Valerie's strength is her sensitivity, boldness, and expressiveness of line and colour in her drawings as well as her paintings. This enhances her imagery and entices the viewer to explore a visual narrative, being both epic and personal.
Valerie Kullack is a working artist based in the Northern Rivers. High definition quality art prints and her original artwork is now available to purchase online.